Our Team of Real Estate Experts
At Pluris Realty, we flat out deliver for our clients.  Here is what some of our clients have to say….
"We would like to thank Colin Underhill and the Pluris team for their outstanding service in helping us secure our most recent warehouse facility in Louisville. Their first step was understanding our needs and goals, then together we began exploring available options. As with any transaction, we realized some hurdles while trying to find the right space for our expansion needs. The Pluris Team was diligent, creative, and spent tireless hours helping us negotiate the lease and we appreciate the way that they balanced the interests of both buyer and seller. Thank you, Pluris, for all of the hard work you put into making this transaction come together."

Derek Bland

HJI Supply Chain Solutions
"It was no surprise that Channing was professional, available, and knowledgeable throughout the entire process of purchasing my first home. She had immediate access and ability to work with my flexible schedule by promptly arranging showings and provided her honest opinion when needed. I would recommend her to any home-buyer."

Kari Currie

Home Buyer
"The Pluris Team has executed flawlessly on getting my business in the right locations and for the right price. I would highly recommend!"

JD Rothberg

Wild Eggs Restauranteur
"Jordan King does an awesome job, and I would highly recommend her. Not only has she helped us buy our home, but she has also helped many of our friends. Jordan really works hard for her clients, which is what it takes in this market!"

Kelly Bryant

Home Buyer
"Pluris Real Estate was there every step of the way to help us get our house sold and to help us purchase the home of our dreams. They accomplished this feat during the height of the world pandemic and provided expert advice throughout the buying and selling process. I would highly recommend using the Pluris team."

Kevin W.

Home Buyer
"I can say with all honesty that Pluris absolutely knocked it out of the park and infinitely exceeded our expectations from beginning to end. They know the market inside and out, worked with us on a strategy, and executed it flawlessly. I would absolutely recommend them with 100% confidence."

David M.

Home Buyer and Seller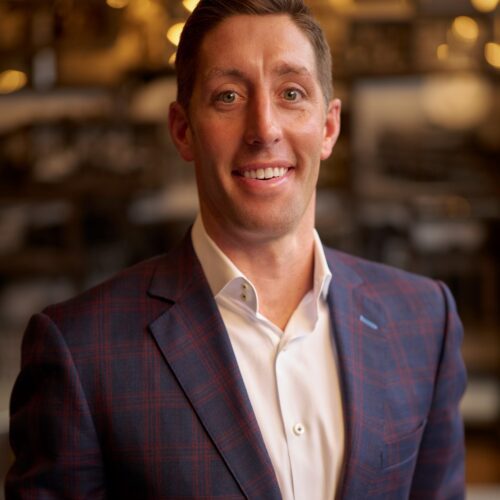 Email: Colin@plurisre.com
Cell Phone: (502) 386-3807
Colin is the President and Co-Founder of Pluris Real Estate. He has a strong passion for quality and an impressive track record of executing highly-acclaimed development projects. Colin began his real estate career in 2004 in the property management sector before evolving his skills as a developer, construction manager, and broker.
In 2008, he saw an opportunity to utilize his experience to build a platform which provided an avenue for individuals to invest in real estate, which ultimately became Pluris. This paved the way to not only assist developers and tenants, but also individuals looking for alternative investment strategies. Colin has acted as a property manager, development director, broker, and private equity leader in creating winning outcomes for over $800,000,000 in real estate projects, including condominium developments, multifamily investments and rehabs, commercial office buildings, residential subdivisions, and commercial retail projects. The wide array of project types and skill sets allows Colin to lead Pluris in a most unique manner.
Colin received his Bachelor's Degree in Finance from the University of Georgia, where he was on the Men's swim team and served as team captain his senior year. Colin and his wife, Natalie, have 5 amazing children who help foster a very active lifestyle both professionally and personally.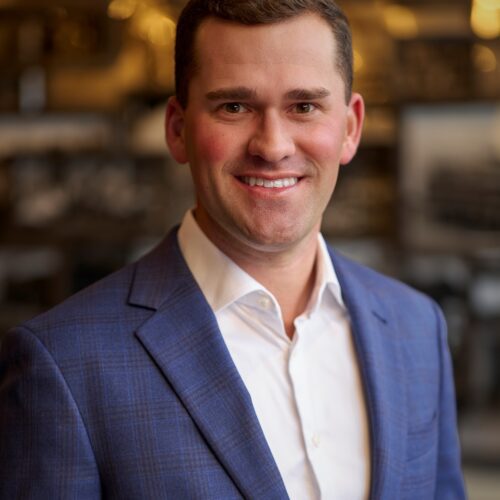 Email: Austin@plurisre.com
Cell Phone: (985) 630-1606
Austin is the Managing Director of Pluris Real Estate. He began his real estate career working with Stirling Properties, a leading developer in the Gulf South region. He worked on several facets of the development process, including the financial analysis of large retail, office, and medical developments. Upon moving to Louisville, Austin worked as a commercial agent in the brokerage division of NTS Development Company, which leases and manages nearly 4 million square feet in the Louisville MSA. He gained experience working to create marketing packages, compile market reports, conduct a financial analysis for project feasibility, and assisting in all aspects of the lease negotiation process. Austin's experience in multiple aspects of the real estate life cycle provides value-add services for his clients.
Prior to starting his real estate career, Austin was a former LSU Golfer and NCAA Academic All-American. While at LSU, he was able to assist in bringing the Tigers back to the National Championship after a 15-year drought. As a senior, he was named Co-Captain and helped the Class of 2012 become what was then the winningest class in school history. Gutgsell has also been recognized as Golfweek's NCAA National Player of the Week and the SEC Player of the Week, for winning multiple individual titles.
After his undergraduate degree, he attended the LSU Flores MBA Program, where he graduated number one in his class with a 4.0 GPA. Gutgsell was voted to the list of LSU's All-Time Student-Athlete Academic Dream Team, which recognized fifty individuals who have achieved the highest level of academic excellence and/or made major contributions to their communities.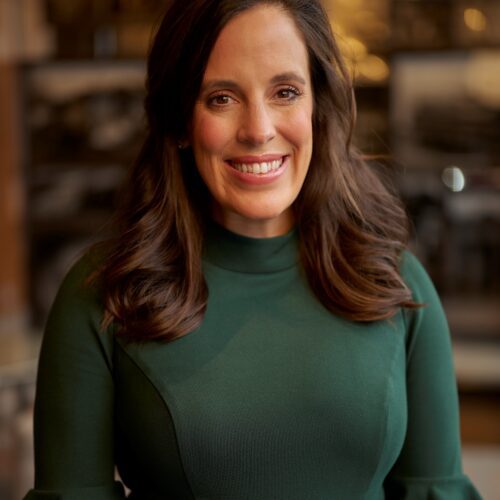 Email: Meredith@plurisre.com
Cell Phone: (502) 727-4309
Meredith Denbow is a real estate veteran with more than a decade of experience in residential sales and multi-family leasing and management. Meredith shares her passion for real estate with several members of her family. Her father is an established developer in Louisville, KY and a few of her brothers currently work for prominent real estate firms in Los Angeles, CA. A native Louisvillian, Meredith is a graduate of the University of Louisville with a Bachelor's Degree in Finance.
Since 2007, she has built an unrivaled reputation for creating successful outcomes for her clients. Meredith recently oversaw marketing, leasing, and resident relations at Germantown Mill Lofts, a fully-occupied, award-winning restoration of the former mill factory in the chic, up-and-coming Germantown neighborhood. All the while, Meredith has bought and sold numerous single-family homes for her clients across the Louisville MSA. She is high-energy, detail oriented, and passionately pursues the perfect fit for her buyers and sellers alike. Meredith lives in Northfield along with her husband, Pat, and her three active young sons, Sebastian, Oscar, and Felix.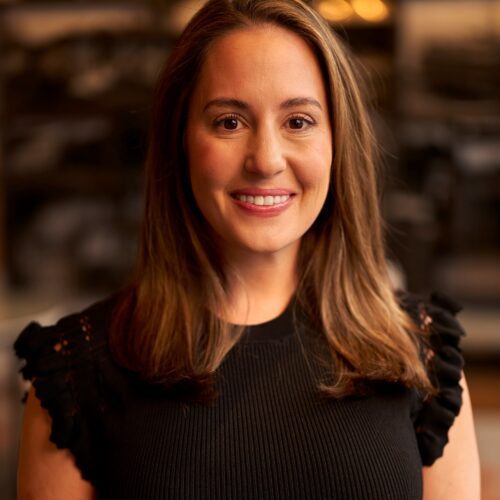 Email: Jordan@plurisre.com
Cell Phone: (502) 386-3648
Jordan has grown up in the real estate arena, giving her the unique opportunity to gain knowledge in development, property management, and commercial/residential leasing. More recently she has risen as one of the top producers for single family residences, with a unique expertise in condominium sales. Jordan attended Wake Forest University where she received her Bachelor's Degree in Finance.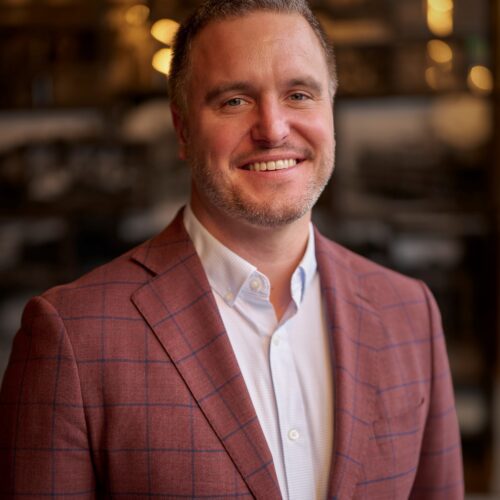 Email: jon@plurisre.com
Cell Phone: (502) 777-0880
Jon joined Pluris Real Estate in 2020 as a commercial brokerage specialist. Since 2017, he has worked in the real estate industry with a focus on sales and leasing activity in the Louisville, KY MSA. Jon has a strong background in retail and office asset classes. Prior to his career in real estate, Jon worked for Cutting Tools Inc. where he was in sales for over 10 years. He graduated from Indiana University with a degree in social science by way of Saint Xavier High school. Jon is also an assistant coach with the Saint Xavier soccer program which one of the most successful, and winningest, high school soccer programs in the country. In his free time he enjoys playing soccer, tennis, and golf, traveling the world, and spending time with his family and friends. Jon has a passion for selling and investing in real estate, a strong work ethic, and competitive spirit.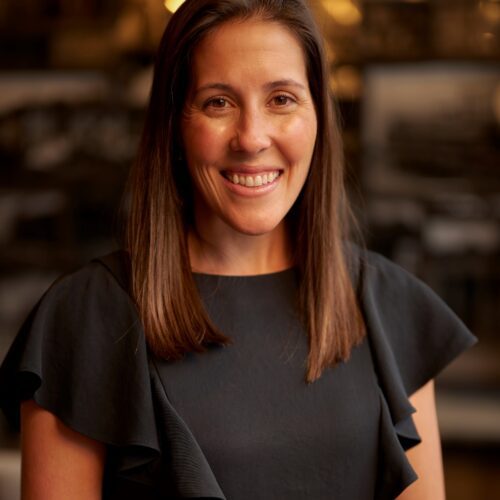 Email: Channing@plurisre.com
Cell Phone: (502) 386-3645
Channing is a real estate professional for Pluris Real Estate; she truly can do anything to help create successful outcomes for all clients. As a Louisville native, Channing grew up surrounded by residential and commercial real estate transactions through her family's real estate business. Channing launched her real estate career in May of 2010 after graduating with a degree in Marketing from the Terry Business College at the University of Georgia in Athens, GA. During her time at the University of Georgia, Channing was a very successful leasing agent for Fairfield Properties. In addition, Channing was a CREW (Commercial Real Estate Women) scholar and was accepted into a highly competitive internship program with CB Richard Ellis during the summer of 2009 where she worked for three months in their Washington, DC office.
Channing's expertise is in relationship development and executing exceptional communication with clients. She is extremely involved in the Louisville community, which has helped create a successful track record for herself and her clients in the market. She is actively involved with Holy Trinity Catholic Parish serving on their Parish Council as well as leading their Young Adult Ministry. She is also a former member of the Sacred Heart Alumni Board and an active volunteer with Maryhurst Charities.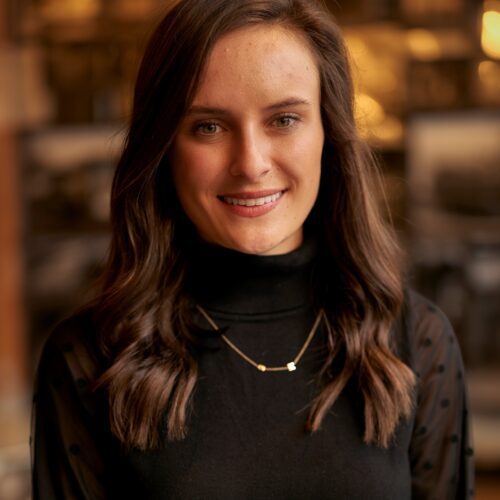 Karsen Thornton joined Pluris Real Estate in 2021 as a member of the Commercial Real Estate team. With a background in Finance and Accounting, Karsen is involved in the financial aspects of the business, including transaction and firm accounting, financial modeling, due diligence aspects.
In addition to working with Pluris, Karsen is a local Business Broker with Murphy Business and Financial Services. She advises business owners through the sale process and conducts professional business valuations across a variety of industries. Karsen graduated from the University of Kentucky with degrees in Accounting and Management. She obtained her CPA license while in public accounting and completed her MBA at the University of Louisville while working full-time in Accounting, Finance, and Mergers and Acquisitions at Humana.
Outside of the office, Karsen runs a team of ~75 volunteers at GRRAND, a Louisville-based dog rescue, and is a Pure Barre instructor. She lives in Louisville with her husband, Clay, and their two dogs, Moose and Birdie.