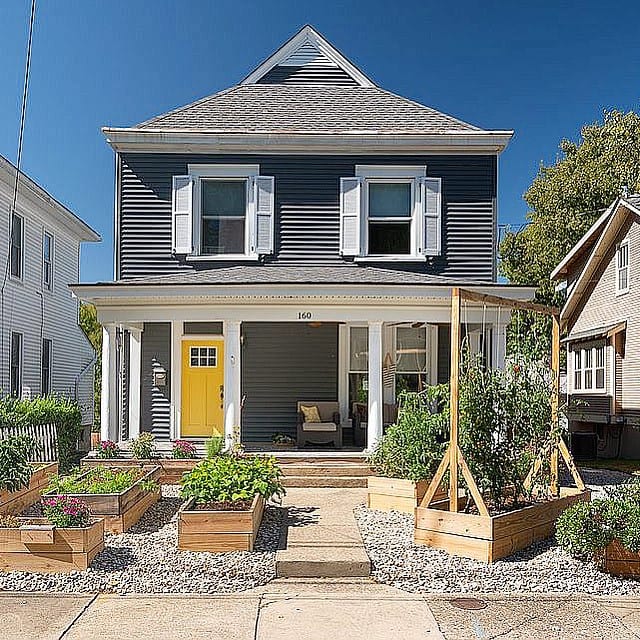 5 Tips for Buying a Home in a Seller's Market
Despite the effects of COVID-19, the Louisville residential real estate market has continued to stay red hot. The current conditions are what we would refer to as a seller's market, which occurs when more people want to buy a home than there are homes for sale.
This effect makes the home buying process that much more difficult and stressful for anyone trying to buy a home.  With less inventory online, more buyers are competing for the same properties which is leading to increased prices across the price spectrum.
To give you a strategic advantage, our residential specialist Meredith Denbow has put together five tips to help buyers win the deal.
1. Get Pre-Approved for a Home Loan Right Away.
This will help you know what kind of a house that you can afford and what fits in your budget. Also, make sure to shop multiple lenders for the lowest possible rate! You may discover that you can adjust the price range that you are looking in after you find out what you can afford based on your loan approval.
2. Be Prepared to Make a Strategic Offer.
In a Seller's market, housing inventory will be limited. Working with a trusted Realtor expert and having a pre-approval letter will be crucial to your success in winning a bidding war.
3. Give that Fixer Upper a Chance.
With inventory being low, some houses that you would not normally consider could be your dream home. It is important to recognize the potential in a home and see if superficial changes can be made within your budget to check all the boxes on your wish list.
4. Do Not be Afraid of Re-Defining Your Home Search Criteria.
Many buyers start out with a good idea of the location, style, and size of a home that they want. Touring houses in various neighborhoods will help you zone in on what is most important to you out of your criteria and prioritize this in your home search moving forward.
5. Work with a Trusted Realtor.
Ask questions with your Realtor and be prepared on ways that you can make your offer stick out amongst the rest! In a competitive market with multiple offers being received on homes, you will want to be working with a Realtor who knows how to help make your offer stand out. The highest price does not always win.
The Pluris Way
Whether buying or selling your home, Pluris provides a best-in class experience throughout the entire process. Our Louisville, KY based real estate agents are happy to help assist you every step of the way– reach out today and we will help you start your journey to a new home.